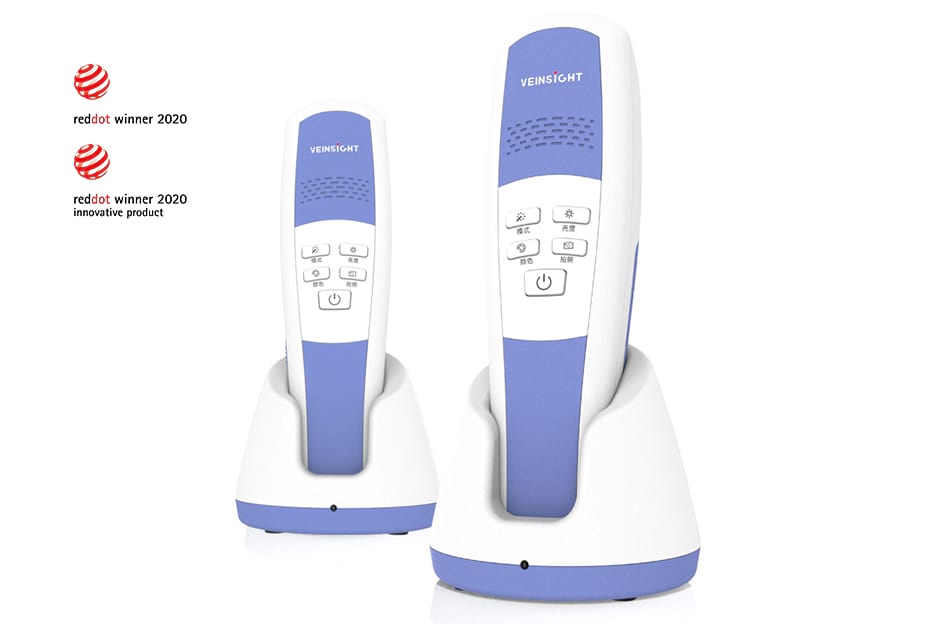 VS500
VS500 is the latest model of VeinSight, and it's the winner of Germany Red dot design award. It not only has elegant design, it also has amazing techlology buide inside.
VS500 is one of the most advanced vein finder in the international market. It has three features that you can not find in other brand, Vein center line, saving vein image and distance indication.
Read more about Why VS500 is Superior?
Lighter and Smaller
More comfortable to hold
More flexible to use
More convenient to operate
Powerful Features
Advanced Depth detecting technology
Convenient for medical staff to assess the depth of veins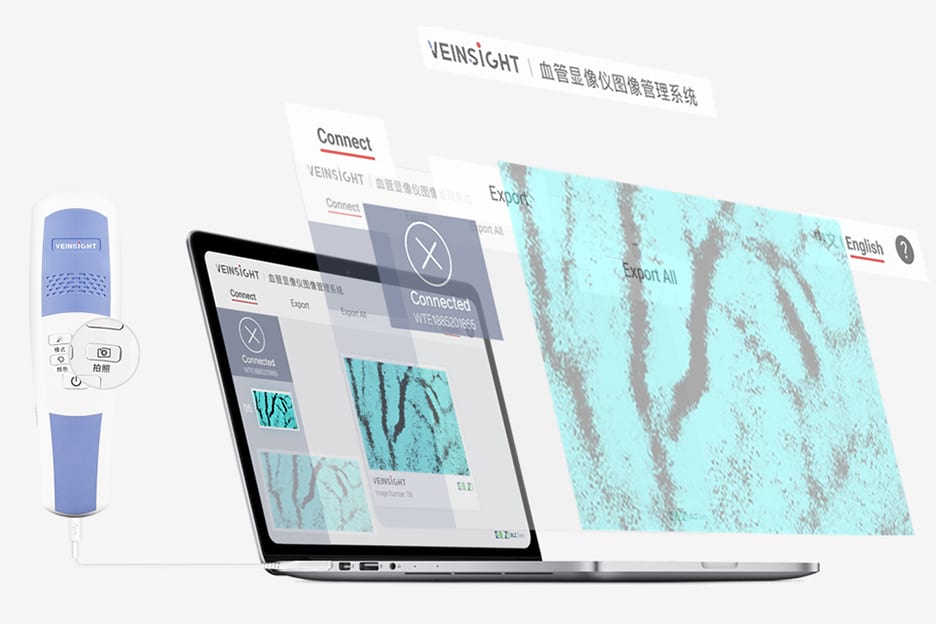 Vein Image Transfer
Store vein image in the device and export to computers.
You can save vein images in VS500 now, you can view it by projecting vein images or you can also connect vein finder with your computer and export it.
It is very useful for doctors who want to show the difference before and after a particular procedure to patients in Vascular Surgery department, or for reasearch use.
Donwload VS Image Viewer
Precise locating
Comprehensive assessment of vein condition and perfusion level
Display accurate mid-line on vein images with optimal puncture conditions
Provide precise needle feeding path
Question about VS500
Check All Frequently Asked Questions
How Does Vein Finder Work?
Vein Finder project Harmless near-infrared light on to the skin and then absorbed by blood, but reflected by surrounding tissue. Vein Finder captures that information, processing it to project a full field digital image of the patient's vein pattern.
Read more about the Principle Of Vein Finder
What's the Difference Between VS500 and VS400
The basic features are the same for VS400 and VS500, and it's enough for most application, VS500 will be more user friendly, it can tell if you are holding device in right distance again patients. and VS500 will show you the center line of veins, which will make the venipuncture even more easier.
Saving Vein Images
Storing Vein Image
Review the vein image and choose whether you want to save it.
Check the vein images you saved by projecting it.
Connext vein finder to computer to manage your vein images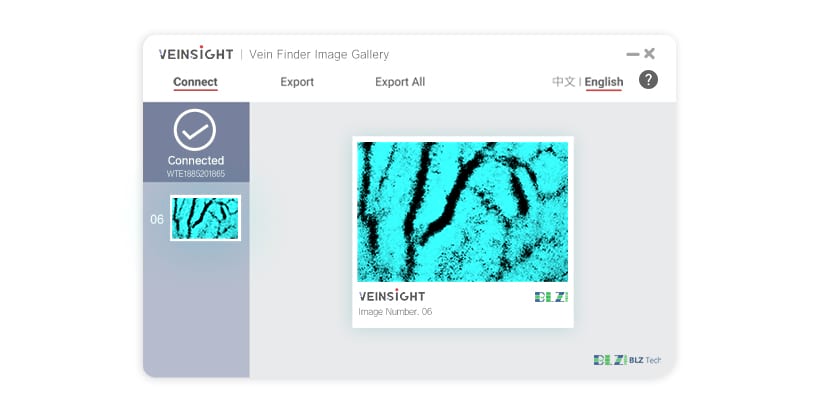 Advanced distance sensor
Automatic sleep mode
Wake up with gesture
Rotate as you like, flexible operation
High freedom degree bracket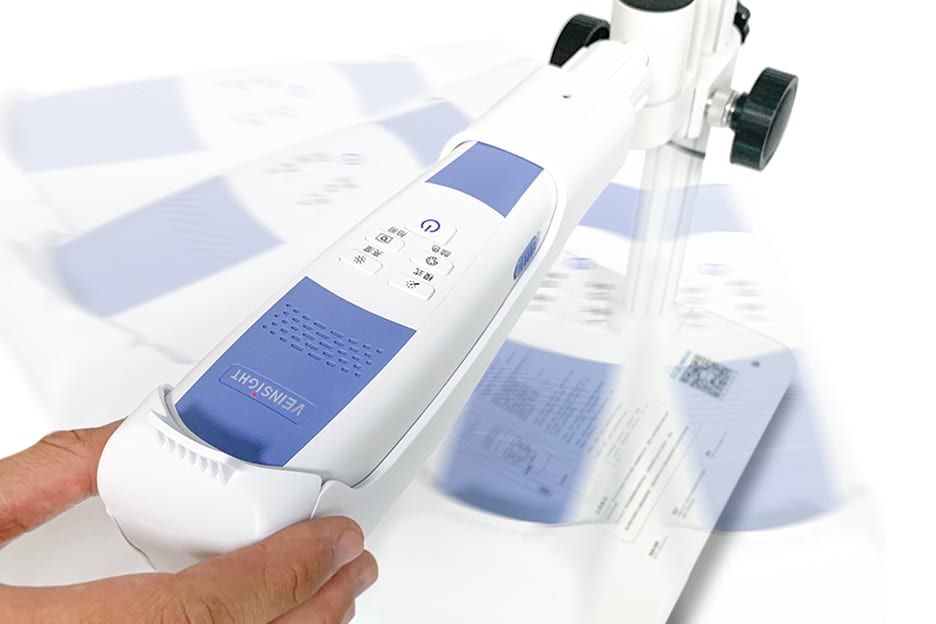 More Accessories Options
Mobile Stand
Fixed Stand
Table Stand
Vein Enhancer